11 mai 2002
FrenchSentinel rencontre Garett Maggart
Cliquez sur les images pour les voir en grand (mais vraiment grand, 800x600!) Je les ai en 1600x1200, si vous en voulez une de super qualité contactez-moi, mon email est en bas de la page.
Click on the images to see them in 800x600. If you want to receive one of this photos in 1600x1200, send me a mail (see the link at the bottom of the page).
Les 8 membres de FrenchSentinelqui ont participé à cette rencontre se sont rencontrées à l'avance pour déjeuner chez Kintaro, un resto japonais, avant de descendre dans le métro pour rejoindre le Planet Hollywood...
The 8 members of the FrenchSentinelmailing-list that were invited to this meeting decided to first meet for lunch in a japanese restaurant called Kintaro. Then they took the subway to get to the Planet Hollywood...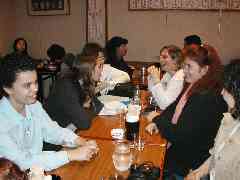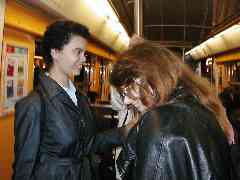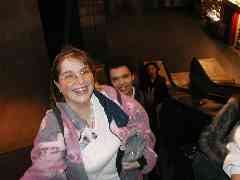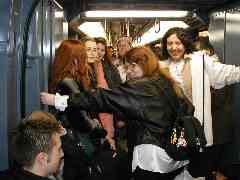 L'attente dans une petite salle nous permit de nous préparer, et d'essayer de dominer notre stress en écoutant de la musique ou en prenant des photos...
Waiting in a side room, we had enough time to prepare ourselves, which means trying to forget the stress by listening to some music or taking some photos...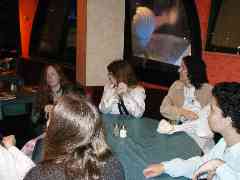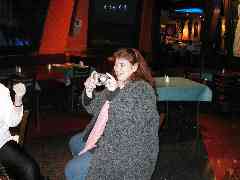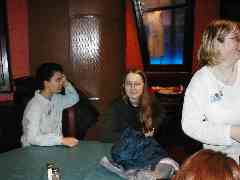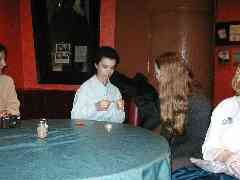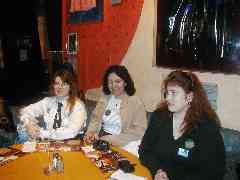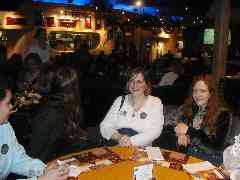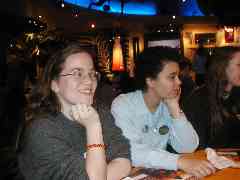 L'entrevue commence enfin! Nous sommes assises en bout de table (désolée pour les premières photos que j'ai dû retoucher pour cause de sous-exposition, je débute en photo...), Garett répond à quelques questions, Deb et lui reçoivent un gâteau d'anniversaire, il essaie de jouer un peu de guitare, mais est plus à l'aise dans la signature d'autographes, mitraillé de tous côtés par les fans munies d'appareils photos...
The meeting starts! We're sitting at one end of the table (sorry, I had to alter the first photos that were under-exposed, I'm a newbie in photography). Garett answers some questions, he and Deb receive a birthday cake, he tries to play the guitar but feels more comfortable when it comes to signing autographs, while fans are shooting him with their cameras from everywhere...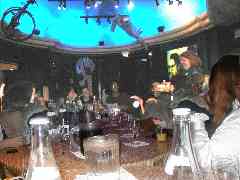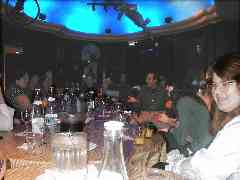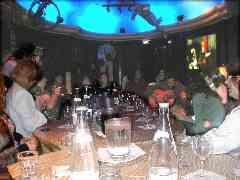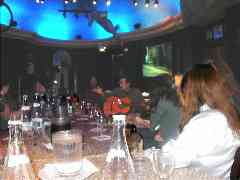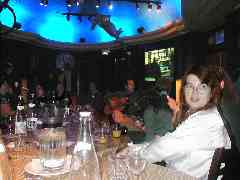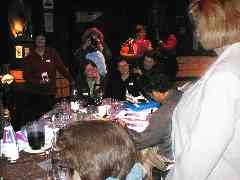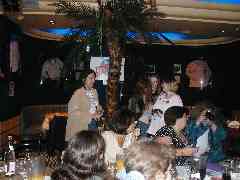 French Sentinel a fini de stresser et se retrouve sur un petit nuage!
The French Sentinel are not stressing anymore, they are flying ten feets above the ground!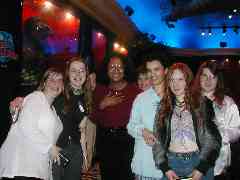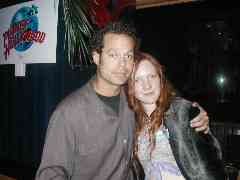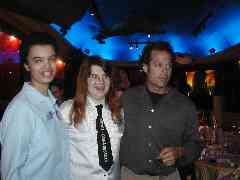 Je crois que tout le monde est d'aussi bonne humeur que nous, le TSFFC comme DUG!
I think everyone was feeling as good as we were: see the TSFFC girls and the DUG people!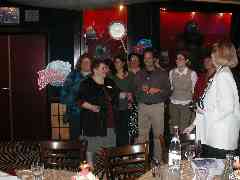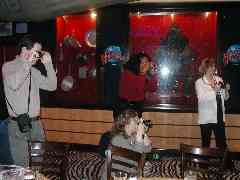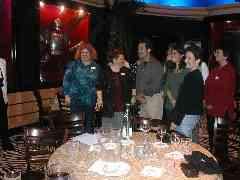 De nombreux cadeaux ont été distribués à Deb et Garett pour leur anniversaire, et Garett les as tous essayés un par un.
Many presents were given to Deb and Garett for their birthday, and Garett tried each of them one after the other.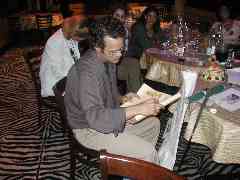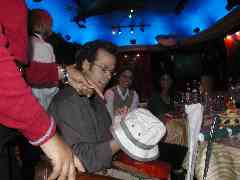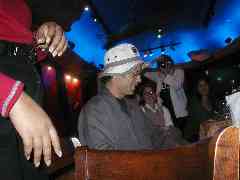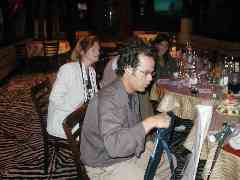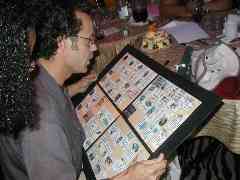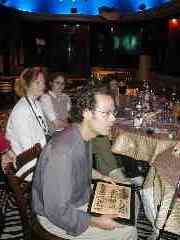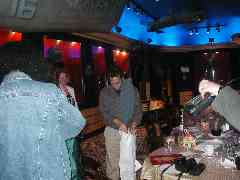 Voilà, c'était les quelques photos que j'ai pu prendre lors de cette rencontre. J'aurais aimé en avoir plus, j'ai manqué beaucoup de moments drôles. Merci à toutes celles qui partagent leurs photos de cet après midi inoubliable!
Voila, these were the few photos I took during this meeting. I would have loved to have more of them, there were so many funny moments. Thanks to all the people who share their photos of this wonderful afternoon!
Delf.